14 – 15 November
Australian National Museum, Canberra
There are events in our past which at the time seemed nothing unusual … but with the passage of time when you look back, you realise things would be very different today if not for those landmark moments: history was made that day.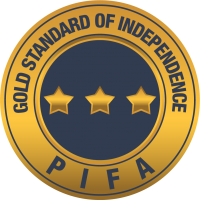 Ten years in the making, the Gold Standard of Independence is now on the verge of making history, which makes the National Museum of Australia the perfect venue for this year's Annual Symposium.
The PIFA National Annual Symposiums are entirely self-funded which means there are no banks, insurers or sales pitches from sponsors. The content has been carefully selected to help the genuinely independent professional perform at a higher level and deliver more value to their client.
Come and see what being part of the first recognised profession in financial planning will mean to your current and prospective clients, how it shapes your performance, day to day, and how it will add value to your practise. We invite all financial planners and interested stakeholders to join us.
Includes:
Welcome drinks & canapes on Thursday night, 14th November at the stunning National Museum of Australia
Registration and all Symposium keynote sessions on Friday 15th November
Morning Tea
Lunch
Afternoon Tea
Dinner and drinks at the iconic Lucky's Speakeasy at QT Hotel, London Circuit Canberra City on Friday evening, 15th November
Cost:
Practising members – $795 + GST
Non-members $895 + GST
Additional dinner guest Friday, 15 November – $60 + GST