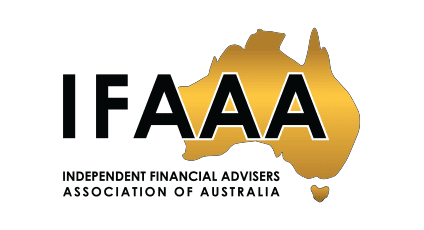 13 Sep

IFAAA national symposium 2016
IFAAA NATIONAL SYMPOSIUM 2016
THE ROAD TO PROFESSIONALISM
Friday, 28th October 2016
The Road To Professionalism
There are vast mindset differences between financial advisers who call themselves professional … and those who the public, the media and the law regard as professional.
The outdated financial planners' transaction-centric business model actually places their client on the wrong side of the table, right from the get-go. By comparison the practice of the truly professional adviser is an evolved one, enrolling clients in a relationship they value because of the insights and support the relationship delivers.
Your speakers at this year's IFAAA Symposium will unpack for you just what it takes to become recognised as a genuine professional and what benefits you can expect to flow to you by being part of a recognised profession. What you'll experience …
Hear experts from other industries explain what they've learned as they relive their walk down the road to professionalism.
Understand key connection points professional advisers have with their clients without the need for a financial product.
Learn the hallmarks of a profession and how they play out in the financial advice sector.
Use the combined experience and expertise of this year's speakers as a recipe to assemble your team of related-profession experts to expand your services and add superb value.
Join us on October 28 in Brisbane. Register now and take advantage of the early bird discount, seats are strictly limited.
---
REGISTRATION
 • Conference — $350pp
• Optional Dinner — $70pp
REGISTER NOW >>
PROGRAM
7:30am – 8:45am
Open for Registration Collect name tags, tea & coffee
8.45am – 9.00am
In the public interest
Robert M. C. Brown AM BEc FCA
Chairman, ADF Financial Services Consumer Centre
9.00am – 9.45am
What it takes to be a professional
Dr Deen Sanders
CEO, Professional Standards Councils
9.45am – 10.30am
Ethical Dilemmas: perspectives from the medical and legal professions
Dr Claire Jackson
Past President, Royal Australian College of General Practitioners
Christine Smyth
Deputy President, QLD Law Society
10.30am-11.00am
Morning Tea
11.00am – 11.45am
Longevity and Financial Advice
David Williams
Founder and CEO, My Longevity
11.45am – 12.20pm
The growing market for an Aged Care advisory service
Assyat David
Director, Aged Care Steps
12.20pm – 1.20pm
Lunch
1.20pm – 2.00pm
Using Estate Planning to add value to your service
Ann Janssen
Special Counsel, Estate First Lawyers
2.00pm – 2.45pm
Threats and Opportunities: Best Practice Globally and Industry
Santi Burridge
Founder, Implemented Portfolios
2.45pm – 3.00pm
Afternoon Tea
3.00pm – 3.45pm
Dreams Can Come True – how advisers can help clients Realise their Dream 
Mark Teale & Peter Kelly
Bloggers: Realise Your Dream
3.40pm – 3.55pm
Eyes on the Horizon
Daniel Brammall
President, Independent Financial Advisers Association of Australia
3.55pm – 4.15pm
Awards ceremony
4.15pm – 4.20pm
Symposium Wrap Up (and announce next year venue)
4.20pm – 5.30pm
Networking (Drinks and canapes)
6.30pm
Dinner for registered delegates
*agenda items may be subject to change
VENUE
SPEAKERS
Ann Janssen

Ann Janssen practices in the area of estate planning law and is the divisional head of Estate First Lawyers. Ann has over 15 years of experience in estate planning law and is a Qld Law Society accredited specialist in succession law. She is also experienced in growing businesses and understands the service delivery needed to make a business successful.

Ann has an Arts degree majoring in Economics as well as a Law degree with Honours from the University of Queensland. She also graduated with a Master of Business Administration in 2004, taking out the Graduate School of Management prize for best MBA of the year. Ann is a noted speaker on her pet subjects of estate planning and business. She has spoken at Universities, Legal and Financial Symposiums, financial planning groups and their clients, marketing groups and law firms. Ann calls her speaking style 'infotainment' – information presented in an entertaining format, drawing on colourful stories and insights that she has experienced over the years.

Specialties: Drafting wills and other estate planning documents and implementing strategies to deliver innovative solutions for blended families and persons wanting tax effective structures to hold inheritances.

Assyat David

Assyat has over 20 years' experience in the financial services industry. She is co-founder and director of Strategy Steps and Aged Care Steps. Assyat's career commenced as an investment specialist and developed into more strategic and executive management roles.

Prior to establishing Strategy Steps, she was the Executive General Manager, Financial Services at Trust Company (a listed trustee company) she was responsible for the businesses servicing retail and intermediary's clients. The divisions included financial planning, estates and trusts, estate planning, philanthropy, personal injury, Trust Lifestyle Care (a power of attorney service) and funds management.

Before joining Trust, Assyat was a consultant at Challenger/CPH and was also on the Board of a number of Challenger's distribution businesses. At ING she looked after the shared services for the ING distribution businesses, and prior to taking on that role was Head of Research and Technical at RetireInvest and a portfolio manager for the multi-manager and multi asset class portfolios at Optmix.

Assyat has been a Chair of a Masters subject lecturer at Finsia. Assyat's academic qualifications include Master of Applied Finance (Macquarie University) Bachelor of Commerce (University of New South Wales), Diploma of Financial Planning and Graduate Diploma of Applied Finance from Finsia (Financial Services Institute of Australasia).

Christine Smyth

Christine Smyth is the Deputy President for Queensland Law Society and is a Partner at Robbins Watson Solicitors.  She is an Accredited Specialist – Succession Law, and leads a team of 30+ at her firm. With a legal career spanning over 20 years, Christine is a passionate advocate for solicitors, focussed on their welfare. A long standing mentor, utilising technology, and flexible work practices, while honouring tradition and experience to achieve ethically grounded business viability.

Queensland Law Society Deputy President is an elected position of the Queensland Law Society Council. In 2016 as Deputy President Christine's role is to support and supplement the role of the President.  In 2017 Christine succeeds to the office of QLS President.  The duties of the President and Deputy President arise from the position as an office bearer duly elected by the Qld legal profession with responsibility for presiding over the official business of the QLS Council, including, stakeholder engagement, and representation of the solicitors branch of the Queensland legal profession.  Christine views her role as having the privilege of advocating for and shaping the legal profession in Queensland, to support fellow practitioners and leverage QLS resources and reputation to make a positive difference for our profession.

Professor Claire Jackson

Claire Jackson is Clinical Director of two $ 2.5 million Centres for Research Excellence in Primary Care Reform – one from the National Health and Medical Research Council (NHMRC) exploring new models of integrated care between hospital and community, the other from the Australian Primary Health Care Research Institute (APHCRI), investigating quality and safety elements and measurement in primary care.

Her current primary area of research interest is in health system reform involving primary care, a topic on which she has published and presented internationally. Her MD Thesis was entitled 'Building an Integrated Health Care Delivery System around Primary Care'. With Inge de Jong, Claire co-authored "Achieving Effective Health Care Integration – the Essential Guide" in 2000, a publication that sold over 1000 copies.

As Director of the University of Queensland Field Support Service, she was heavily involved in the development of Australian Divisions of General Practice in the mid-90s, and sat on a number of Divisional Boards. She is currently Chair of Metro Brisbane North Medicare Local, one of Australia's largest.

She is also a current Board member of the Hospitals Contribution Fund of Australia Ltd (HCF), Australia's largest NFP private health insurer, and the National Health Performance Authority. She completed her time as a member of the Queensland Clinical Senate last year and is a current member of the Queensland Ministerial Clinical Advisory Council.

She is immediate Past-President of the Royal Australian College of General Practitioners and is an active clinician and GP trainer in part-time general practice in Brisbane.

David Williams

David started My Longevity in 2007 to develop a better way of providing reliable longevity information. His interest came from experience with financial planning and retirement advice both as a practitioner and executive since 1986 (RetireInvest, Bridges, DPM). David has contributed to improving professional financial advice in Australia and internationally and received the FPA's Distinguished Service Award.

David developed the free and sponsor-free website at www.mylongevity.com.au which has provided more than 110,000 longevity analyses and other longevity guidance. He also writes and presents on personal and community longevity issues. He is currently finalising longevity training programs for advisers and individuals.

Dr Deen Sanders

Dr Deen Sanders is the head of Australia's Professional Standards Authority and has been since 2012.

The Authority works with the Professional Standards Councils to regulate professions in Australia, including lawyers, engineers, barristers and accountants.

He has a background in corporate, professional and government leadership roles and is recognised as a global specialist in the field of professions, regulation, ethics, law, governance and education.

His professional background extends from past practice in psychology, roles in corporate finance including international finance, insurance arenas and executive roles in retail banking and marketplace regulation. He spent a number of years inside the professional financial planning space with FPA and also leading standards projects for ASIC at the introduction of Corporations Act.

His academic background includes undergraduate and postgraduate Law and Psychology and he holds a Doctorate in the field of Professions, Regulation and Consumer trust.

Mark Teale

Mark Teale's ambition is to change how people think about their retirement, he wants people to dream, plan and realise retirement is not defined by a magical age prescribed by the legislation.

His own dreams of an ideal retirement have changed many times over the years. He will continue to work, although is not sure about which field – but we suspect he has a number of ideas – however it will need to be flexible and not 9 to 5. Mark's dream is to live overseas for a few months every year, so that he can run, ride and paddle in as many different countries while he is physically able.

Mark has a great deal of experience, having worked for the Department of Social Security and Centrelink as a Financial Information Service Officer and Regional Manager for close to 25 years and for the last 15 years, he has worked for Centrepoint Alliance as Research, Paraplanning and Product Manager. He now works alongside PK as a Manager – Technical Advice part of the Centrepoint Technical team.

Naturally, his specialties lay in the areas of Aged Care, Centrelink and Veteran's Affairs and pushing people to realise that you are never too old to set yourself a challenge yourself.

Peter Kelly

Peter provides technical advice to financial advisers and accountants on superannuation, retirement planning and estate planning. He also has extensive knowledge in all aspects of self-managed superannuation funds and is a regular presenter at conferences, seminars and workshops. He is Manager – Technical Advice with Centrepoint Alliance Limited.

Peter is obsessed with retirement planning, but not his own! He believes people have the right to accurate, affordable and unbiased information that addresses all aspects of their preferred retirement lifestyle, thereby giving them the opportunity to make informed decisions that will empower them to live out their lives with dignity, certainty and security.

Robert MC Brown

Robert Brown is a Royal Australian Air Force Specialist Reservist. He brings a wide range of practical experience and technical knowledge to the work of the Centre. He practised for many years as a Chartered Accountant in Sydney, specialising in taxation, superannuation and financial planning.

His views on the financial services industry are published widely in trade and general media. He is a monthly columnist in the Institute of Chartered Accountants professional journal Charter and in Professional Planner magazine. In 1997 he was voted as inaugural 'Superannuation Fund Trustee of the Year'. Robert is a regular speaker at conferences on matters both of a technical and policy nature relating to the financial services industry. In 2009 he received a Meritorious Service Award from the Institute of Chartered Accountants in recognition of outstanding services to the profession.

In 2011, Robert was awarded a Chief of the Defence Force Commendation for his contribution to the financial education of ADF personnel. Since 2010, he has been a member of the Australian Government's Financial Literacy Board which provides advice to Government and the Australian Securities and Investments Commission on financial literacy issues. In 2013, Robert was appointed as a Member of the Order of Australia for his work in superannuation and financial services.

Santi Burridge

Santi is the Co-founder and Chief Executive – Strategic Development at Implemented Portfolios. Santi drove the development of the unique Individually Managed Account structure and Dynamic Asset Allocation process that sits at the heart of the Implemented Portfolios service.

Santi has a passion for assisting financial advisers in running efficient, scalable and profitable practices, and providing clients with a superior investment journey. Santi is an Associate Member of the IFAAA and was recently voted IFA Thought Leader of the Year 2015 and continues to contribute to industry debate around better outcomes for all stakeholders.